SENA NAIL is a company with a new nail culture of nail art founded by Helen, a successful nail technician who focuses on healthier and simple products, founded in 2018 as a project of a woman who understands the needs of women to see themselves, feel attractive, and enjoy a nice atmosphere.
The initials of Safe & Easy Nail Art were combined to form the phrase SENA. Helen had a tough childhood due to her family's financial issues. She is a sensitive-skinned young lady who, like many other young ladies, enjoys beautiful nails. She enjoys doing nails and began practicing at home after learning the most basic manicure. However, due to her sensitive skin, the inferior manicure products caused severe skin allergies during the manicure process.
She's always wanted to create her own nail salon, but her hectic schedule caring for her elderly parents and children didn't allow her to do so. Helen's voyage in SENA NAIL began when her workplace underwent an organizational change, resulting in the layoff of a huge number of employees, including herself.
She didn't give up and pursued her ambition of a better life, so that everyone who enjoys nail art, like her, can have beautiful nails and make it easier and healthier to do so. She spent a few months in China visiting dozens of leading nail art firms to conduct in-depth studies and gain a better grasp of the industry's varied issues. She conducted market research in order to adapt to the nail culture of overseas countries.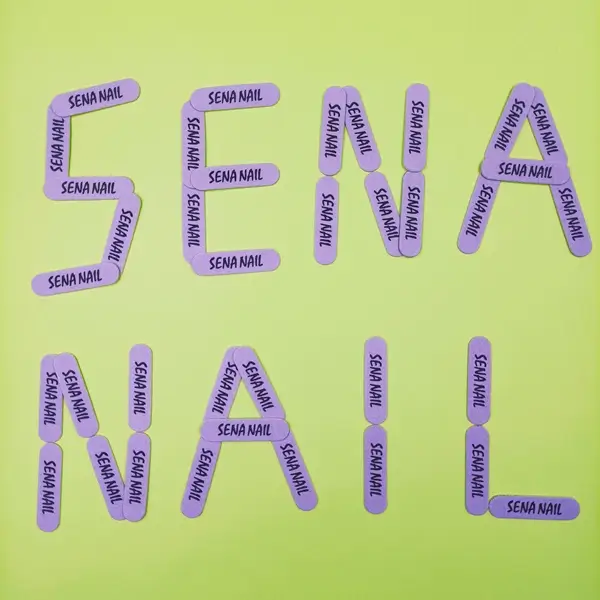 She came up with her own design concept as an entrepreneur, refining the method and raw materials utilized in nail products. She ultimately made her own products and created a new brand, SENA NAIL, to allow every consumer to fully enjoy safe, nutritious, and convenient nail products after years of hard work.
When she initially started her business, she found it exceedingly difficult, but she established a client-building method that allowed her to expand her business and keep a consistent flow of loyal clients, all while delivering the most fashionable and trustworthy nail art items to all customers.
After seeing how well their initial clients were received and how happy they were, she decided to expand her business. She expanded her ambitions in order to make more women happy, which has led to SENA NAIL of South China, which now has several sites in the capital area and is planning to grow throughout the world. All of this is done while maintaining the company's core values of excellent personal attention, professional confidentiality – client, and quality in each of its processes, all of which are carried out in modern and comfortable facilities, ensuring that the time women devote to themselves is an unforgettable experience.
SENA NAIL is a legacy of a passion that generates well-being, and inspiration for customers of our brand via devotion and dedication
. We have built a solid brand founded on the values of closeness, support, variety, and guarantee that only SENA NAIL can offer in a unique way, thanks to the efforts of thousands of people like you who share the same love and passion for the world of nails.
Helen has made a name for herself in the world of nail painting because of her inherent talent and ambition. However, it is not just her innate talent that has propelled her to national prominence, but also her commitment to nail care and living a healthier lifestyle. 
Helen's dream became SENA NAIL's dream to do her best in supporting other female college students who used to need help, such as her sister, who had exceptional academic performance but deliberately gave up her education to work and support her family. In order to realize her desire, SENA NAIL chose to donate 3% of her profits to help female college students who are struggling in school to achieve their goals – "If you have a dream, fight for it. If there's a discipline for passion, and it's not about how many times you get rejected or but you fall down, you're beaten up. It's about how many times you stand up and are brave and you keep on going!"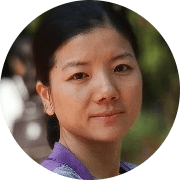 Helen, Founder of SENA NAIL
Among females, those who have beautiful hands and nails always inspire me. Beautiful hands are the perfect reflection of woman's beauty. How beautiful and fragile her hands look, is a good indicator of her delicate personality. An attractive pair of hands can lift a bad mood and can reflect the true colors of your sweet personality. Do what makes you happy!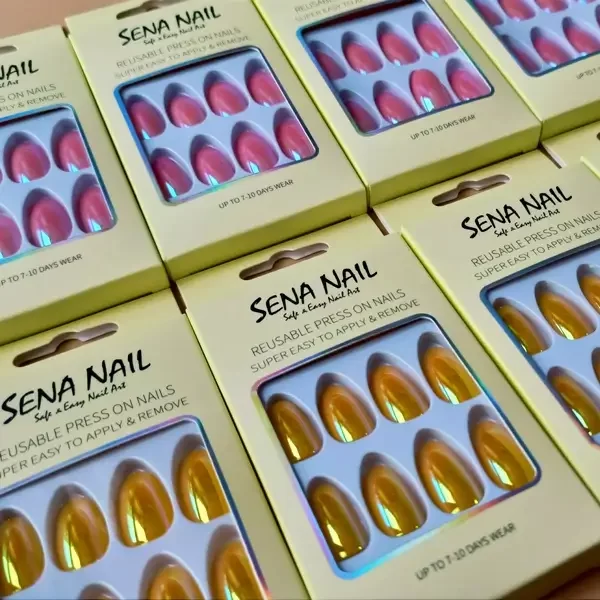 It's the perfect place to find safe and easy nail art for every occasion. With a variety of colors and styles, we have all easy nail arts for everyone.