Easy Nail Art For Short Nails
While longer nails can be cute and trendy, they still can easily break and can be quite delicate. That is why you should consider short nails. The impressive thing about them is they are stunning in their designs to find suitable for them. This is when easy nail art for short nails deserves much attention. Yes, you could wear any color when you have long nails. But then, other colors such as pink, beige, and pastels can appear much better.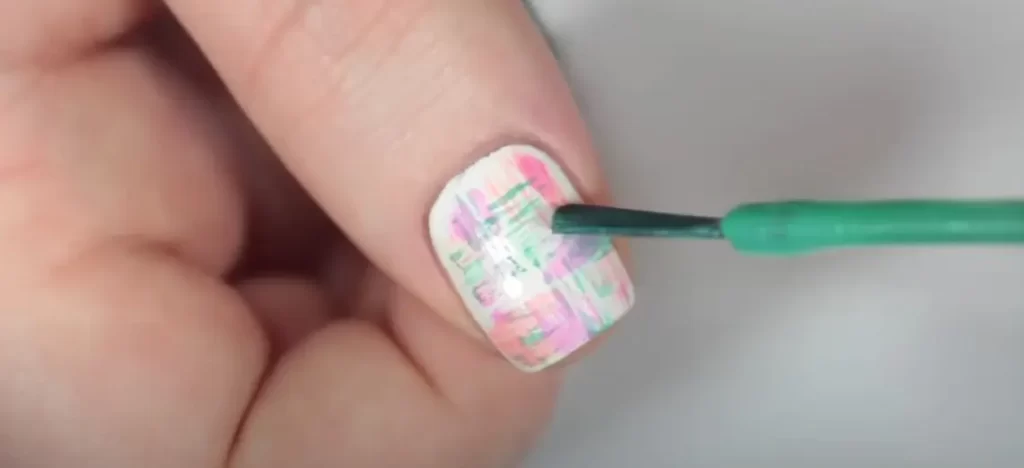 Beginner easy nail art for short nails is always the most famous design type.  They highlight naturalness and practicality as the common trends this season. You will have short nail designs that look so pretty and cute. Plus, there are many more techniques coming that can decorate your nails. Everything is also done so that nails can look amazing while they're short.
Head on to an easier task cleaning and taking good care of your short nails. Chips and breaks are less likely to occur that they occur, they are cheaper and easier to fix. One more benefit of short nails is they appear impressive with almost any outfit. Whether you wear something more formal and more casual as an outfit, short nails would complement a perfect look. Change up any style and nail color you want without worries about your nails that may look out of place.
So get excited with easy nail art for short nails below that you could keep an eye on now.
Easy Nail Art For Short Nails - 8 Trendy Styles

Get ready as one-color nail art is back in the fashion industry. This is indeed practical, beautiful, and minimalistic. This can make your nails clean and tidy while your fingers stay visually longer. Another classic to have is the monochrome polish in a nail. Opt for a design that relies in the shape and the length of your fingers. Another thing in fashion is the manicure with brown, gray, and blue monochrome colors. Light green and mint are also among the famous choices to try out there. They are relevant for the summer and spring seasons. This is always popular easy nail art for short nails.
#2. Cuticle Decorations Nail Art
Put some white or pale-colored nail polish on your nails. Follow it up with a matte top as its coat. Apply five or six little pearl decorations on your nail and around the nail bed. Just follow the bed curve of your nail. On its top coat, use some nail glue as well if you believe it is strong enough. You could do on each nail or any other nail. The design is very classy while it is simple. It feels like you have exerted much effort in it without doing that much.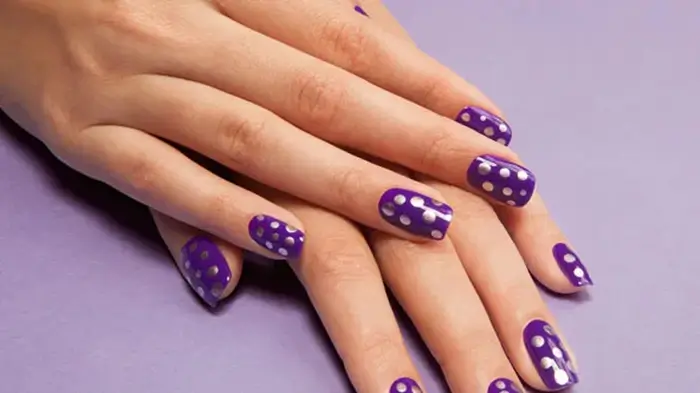 This nail art is simple and elegant, too. It can make short nails appear much more beautiful. Apply some glittery or shimmery light color polish throughout those short nails. Or, if you want, just let the short nails remain like that. They will achieve a shiny and shimmery glow. If you want it something as a top-notch, add some dots. Add more dots by the use of a dotting tool. If there's no one available, let a bobby pin does the trick. If you will also be adding polka dots to nail art for short nails, apply the top coat above the dots. This will for sure be a playful, lovely, and easy short nail design.
#4. Colored Dots Nail Art
Another interesting easy nail art design would be these colored dots. Simply use a bobby pin or dotting tool so larger dots will come up, alongside a colored polish for your nail. This will be at the core of every nail. There won't any be an application of the base coat of the nail polish.
So, choose whatever you want for the dots color, be it black, white, or something that matches the outfit. Better yet, do them just the same. Or, opt for several various colors. Finish the easy nail art with a top coat. There's no worry regarding color chipping.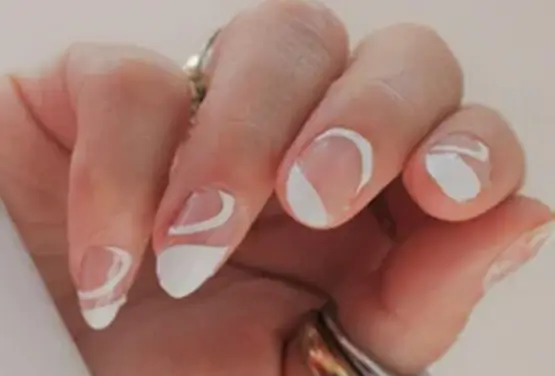 Grab some nude polish and paint it to your nails. Follow it with the use of a matte top coat. Use some white nail polish alongside a thin brush. Paint the thin stripes onto your nails beginning from the nail bed until the tip. Use for a single line on another nail. Top it off with little nail stud decor in the stripe's nail bed end. Add some top coat to undecorated nails. This is amazing as a nail art because it utilizes a classic color for a manicure but in an edgy and contemporary way.
Let's toast to a beautiful and bright French manicure with various neon shades and natural base. Create that impressive rainbow effect from your ring finger nail and use only lighter shades while moving out from a cuticle. Then, seal it with some sparkly and impressive top coat.
Back in the fall 2015, matte nails were very much popular. Good thing that there are lots of online tutorials to find for creating a matte nail. It's more dramatic to have matte nails in their dark color. Goth shades are also popular for the coming months like browns, berries, and grays. Add some personality to a single nail and try some simple decals. Apply decals before topping a coat, thus, preventing peeling or chipping. There will always be the best matte version to find out there that adds a complete and flat finish with no change of color underneath.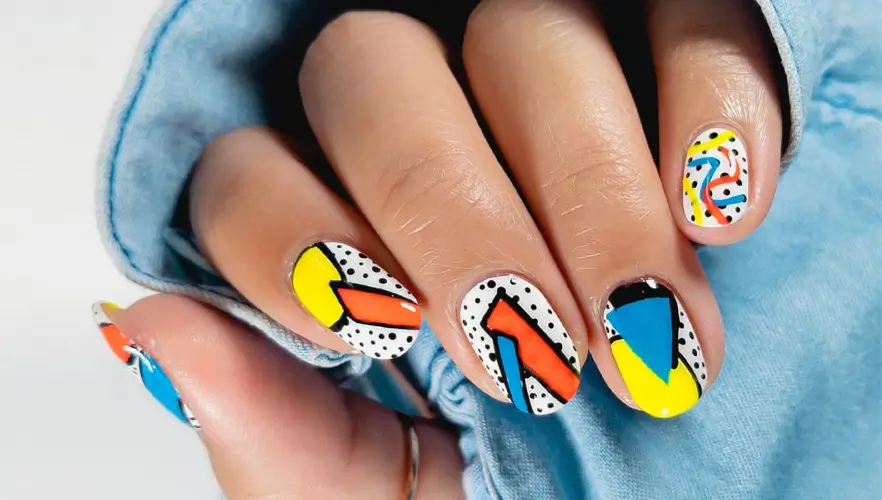 Try this one easy nail art for short nails too that reproduces imperfect and random designs in a splatter effect. Achieve this look with the use of two opposite colors. Use some light base with a darker shade, or better yet, just try for the opposite. Enable the foundation coat to achieve complete drying. Cover the fingertip with scotch tape and leave your nail exposed. Add some water in drops so the acrylic contrasting polish will become thinner. Plus, it's easier splattering. 
Create a design as you gently shake the brush through your nails. Let your nails dry up completely before you seal them with the top coat. You also can find more about simple nail design for short nails.  
But more than these easy nail art for short nails, why not try out press-on nail art, too? They made a huge and triumphant return in the beauty industry. They look so identical same as costly gel manicures. Plus, they are offered in different sizes, shapes, and thicknesses. So, grab these ones out that is super convenient and are not free from bringing damages.
Choose from these easy nail art designs or press-on nails or even get custom design press ons that suit your preference and taste!