How To Get Nail Glue Off Your Nails
How to get nail glue off your nails? But before answering this question, learn to know that nail glue is unique because of a lot of things. It is mainly designed to adhere to nails. It can establish a much stronger bond as compared to regular glue. As it dries up quickly, waiting longer for these nails to dry is no longer needed. Since you can find the nail glue in colored and clear formulas, you can opt for the best one that complements your needs.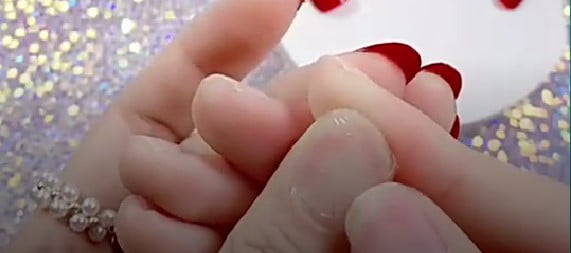 Tips For Learning How To Get Nail Glue Off Your Nails
When removing synthetic glue, doing a few simple tips is essential. Soak your nails in warm water for ten minutes the glue. Afterward, grab some orange stick or cotton swab in an acetone nail polish remover, as this will also help in gently loosening the adhesive. Try out some nail file that buffs the glue away. Wash your hands using water and soap, removing the rest of the residues.
#1. Understanding Nail Glue As Something Sticky
If you handle nail glue, you'll understand it's a sticky situation. The thing about nail glue is that it's the same as superglue. It has a cyanoacrylate providing a quick and dry effect. It also dries entirely and crystal clear. It can be a difficult situation if you had an experience with a superglue stick on your fingers. The good thing is that nail glue promises safety on your nails and skin compared to superglue. It is also gentler when on a nail bed and it's less damaging. That's when you must not use super glue when on press-on nails. This can bring about a considerable beauty disaster.
The nail glue is attached to press-on nail and stays adhering for 2 weeks. That makes it sticky. Properly removing the press-on nails is essential when you want to maintain healthy fingernails and skin.
Other than the nail glue that is applied in most salons, there are two types of applications of nail glue.
Brush-on. This glue type has a bottle or tube containing a wand with a small brush at its end. This brush will glide through your nail, thus, sweeping the glue onto those nails. The application can be quicker and less messy for beginners.
Squeeze bottle. This is regular glue with a press-on nail kit. You squeeze the bottle or tube dispensing glue in a drop onto the nails.
#3. The Right Application of Nail Glue
The proper application of nail glue makes the removal of glue easier. Just remember that less could mean more. Try avoiding using nail glue in excess. Follow the tips below how to get nail glue off your nails easier and quicker.
Before you apply glue, measure every nail. Opt for ones that you will use. Lay out each of the faux nails one by one so that you can apply them. This could help in making things easier when beginning working with glue.
Cut and file your nails at the length that you want. Buff your nail bed and buff the topmost part of it, as this will create a good foundation for the nails and glue to stick.
Push the cuticles back onto a cuticle stick. Wipe each nail using an alcohol preparation pad that removes oils in excess from the nails. This will now bring about a clean palette for new nails.
Work and apply the glue onto a nail. This glue will dry up fast without you using glue to each nail. Then, use the glue towards the nail, including a press-on nail. Press the nail on as you hold it firmly for 10 seconds. Dry your glue entirely before you go to another one.
Carry out the process again until you apply the nail glue to each nail.
File, trim and, shape the nails when needed. That's when you complete your nails.
Keep the paper towel next to you, avoiding accidental drips.
If the glue remains on your skin, soak it in soapy and warm water. Brush it with some unused and old toothbrush, and bristled pad.
Do you want to learn how to get nail glue off your nails? It will depend on the glue that you use. If the bond is for the fake nails, it is less likely to do it than the acrylic nail glue. But then, acetone will deal with almost any glue. In this case, never involve acetone with delicate bond. Move away from the acetone as much as you can. You'll notice then tracking down eliminating glue from the nails. Since different nail glue works differently, we'll clarify then this independent interaction.
7 Ways in How to Get Nail Glue off Your Nails
What is an artificial nail first? It's a nail of a kind that the nail glue continues for seven to ten days. It can also generally last for seven days. That's when at that point, it begins to withdraw. In this case, get off its opening settings before choosing another set of the nail.
In how you treat it, remove the regular glue to remove the fake nails. Decide on lathery, warm water, oily, and nail clean remover. This is true considering the accessibility and accommodation of your stuff.
How to get nail glue off your nails with warm and soapy water. Sudsy and warm water could help shed off nail glue. This is useful for quickly expulsing nail glue. Grab some tepid water in a tub or a bowl. Make the water warmer as it tolerates the skin for several minutes. Add some cleanser, dishwasher, and fluid body cleanser and mix it. Let your hand stay in a lathery water while nail glue stays at its lower. Hang on it tight for ten to fifteen minutes.
Pry your nails off after you remove them from foamy water. That's when you'll discover where the nail glue starts to release. If the nail glue is tacky, let the nails absorb foamy water for ten minutes. Afterward, get off your nails.
After putting off your artificial nails, an untidy glue layer stays on the regular nails. Use nail document when recording off leftover glue. Wash its fine glue with garments or wet tissue. If the lingering glue still stays on the nails, remove it with acetone drenched in a cotton ball. Lastly, wash your nail under running faucet water, as this will help disperse the acetone from your nails for a regular and smooth nail.
#2. Acetone that Contains Nail Polish Remover
What's good about the acetone nail polish remover? It works best when applied on glue-on nails. Dab a cotton cushion in piece, or just a ball with an acetone nail clean remover. Let it hold on your glued nail for some times. If the glue has fallen off completely, it is just alright. But if it is not, just rehash the previous interaction. If it's static, buff off its glue as you give it an acetone wipe.
#3. Hand Lotion/Cuticle Oil
What's good about the acetone nail polish remover? It works best when applied on glue-on nails. Dab a cotton cushion in piece, or just a ball with an acetone nail clean remover. Let it hold on your glued nail for some times. If the glue has fallen off completely, it is just alright. But if it is not, just rehash the previous interaction. If it's static, buff off its glue as you give it an acetone wipe.
#4. A Mixture of Warm Water and Oily Substance
Mix a slick and warm water acting up as nail glue remover. Make some argan oil, olive oil, almond oil and, coconut oil that will remove the nail glue of your nails. This allow you to profit the most. Do the mixing inside a bowl. In the joined combination, place your hand onto it and wait until it completely disengages off.
Petroleum jelly would be an excellent solution when you want know how to get nail glue off your nails. You will need this along with a soap and water. You just have to consider the following steps:
Apply the petroleum jelly onto an affected area. Apply it generously on a dried glue
Rub it in a circular motion onto a dried glue
Massage the nails slowly
Repeat doing it until the glue has come off
If you can break the nail glue up as it is soft, wash your hands using soap and water
Doing the steps above helps you how to get nail glue off your nails. The petroleum jelly brings about additional benefits, thus preserving the skin's moisture against compounds, as this is true considering the drying effects it brings onto your skin.
The thing about acetone is that it removes the skin's moisture. You have to apply moisturizing skin cream after you've used acetone. The petroleum jelly would help protect your hands against possible acetone effects.
If there's no nail polish remover, or acetone, don't think twice about it. Soap and water is best on how to get nail glue off your nails. You must have soap, bowl, and water, and something that will pry your nails off. Also, include the nail buffer. Consider a few steps when removing nail glue.
In a bowl, warm a water until, it is lukewarm
Add some soap to water.
Let your hands thoroughly soak in water for fifteen to twenty minutes. It will much rely upon the strength of your glue. Soak them even for more extended periods.
Pry your fake nails off with a pencil or something that has a thin edge. Once it does not work, let your nails soak for some more. Perform this again until you see the fake nails have come off ultimately.
After removing your fake nails, allow the natural nails to dry off.
Use some nail buffer when removing glue in excess.
Wash the nails until you remove the residual glue
Apply a moisturizing cream after doing this, and if you see that your hands are dehydrated. This will help in freshening up the skin.
#7. Another Method of How to Get Nail Glue Off Your Nails
Eliminate the consistency of glue nails by using an unadulterated acetone. The acrylic nails could best adhere to regular nails. The subsequent elimination of acrylic nail glue is unstable compared to the nail glue. Finish the process on how to get nail glue off your nails with simple step-by-step procedures.
Step #1. Excluding the Acrylic Nails and Their Extended Parts
Manage off your acrylic nails next to your regular nails, as this will help make an unending permeation of the acetone to the acrylic. But then, do not manage it off impolitely. Or else, it could best remove the usual nails.
Step #2. Filing Off the Glossy Stuffs
Use some nail record when buffing off an upper and reflexive layer. Tidy up an untidy residue that utilizes delicate tissue or garments. The polishing off allows acetone to penetrate into the just profundity of the residual acrylics deeply. The acrylic glue will disengage along those lines, as they get quickly severed.
Step #3. Applying Petroleum Jelly on the Surrounding Skin and Cuticle
The petroleum jam can be defensive as they cover the acetone harm. It's highly commendable to use a petrol jam other than acrylic. Do not rub the petrol on the acrylic as it avoids the acetone as it infiltrates it. It's when the acetone also interferes. But make use of oil when you have a touchy and harsh skin.
Step #4. Drenching Pure Acetone onto Acrylic Nail
Load up first a bowl with acetone to best absorb the nail. But then, acetone dousing could only get the skin bothered. Grab some cotton ball and add a tad of acetone, so it gets wet. Involve a warm acetone so that it pushes for effective cleaning.
Apply acetone in cotton on the acrylic nail. Wrap it using foil paper. The foil paper will help hold the warmth and dampness. This will then keep the acetone as it fumes out. It will help in speeding up the cycle. So, stay tight for fifteen to twenty minutes. Wrap off a single nail, for you to take a closer look at its condition. Observe and understand it for ten extra minutes if the acrylic is quite tacky. Conceal the acrylic wrapping that you open for several times.
Step #5. Twisting off the foil from the Nails
You better eliminate the different foils if your principal nails get off glue bonds. Remove the acrylic that is disintegrated but never get wild pushing them off. Doing this, it might obliterate or debilitate the regular nails after getting in contact with prompt acetone.
Step #6. Using Nail Buffer in Getting Off A Residual Nail Glue
Use some nail cradle molded in level to best concentrate on an accessorial acrylic. This is while you stay cautious with the usual nails. The acetone will make the regular nails helpless with additional harm. Then, remove the free particles using wet tissue.
So, keep these tips in mind when you want to learn how to get nail glue off your nails!